HP 3D Printing Road Show Detroit 2018:
The Novastar HP3D Demo Center, 12901 Newburgh Livonia, MI 48150
October 2 from 10:00 am – 12:00 pm
Join us on October 2 for a behind-the-scenes look at HP's latest 3D printing innovations:
Introducing the New HP Jet Fusion 500/300 Series 3D Printers
Learn how you can produce brilliant, full-color functional parts
Explore the productivity and economic gains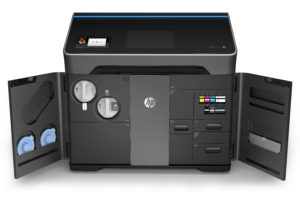 | | | |
| --- | --- | --- |
| Create full spectrum color parts with a voxel-control system | Accelerate your design cycle-create, test and iterate in just hours | Produce accurate, functional parts with intricate detail |
| | | |
| Produce brilliant, full color, black or white functional parts while maintaining optimal mechanical properties. | Increase your productivity-produce multiple prototype iterations in the same time it takes to print a single part. | Produce engineering-grade thermoplastic parts with optimal mechanical properties. |
If you can't make it but are interested in visiting our
HP 3D Printer Demo Center
, please email Josiah Klaus at jk@novastar.net to arrange a meeting and discuss printing your parts with HP's Jet Fusion Technology.