Thursday, November 2nd, 2023: 10:00am – 2:00pm
12901 Newburgh Rd. Livonia, MI. 48150
---
Large-Format Metal 3D Printing You Have to See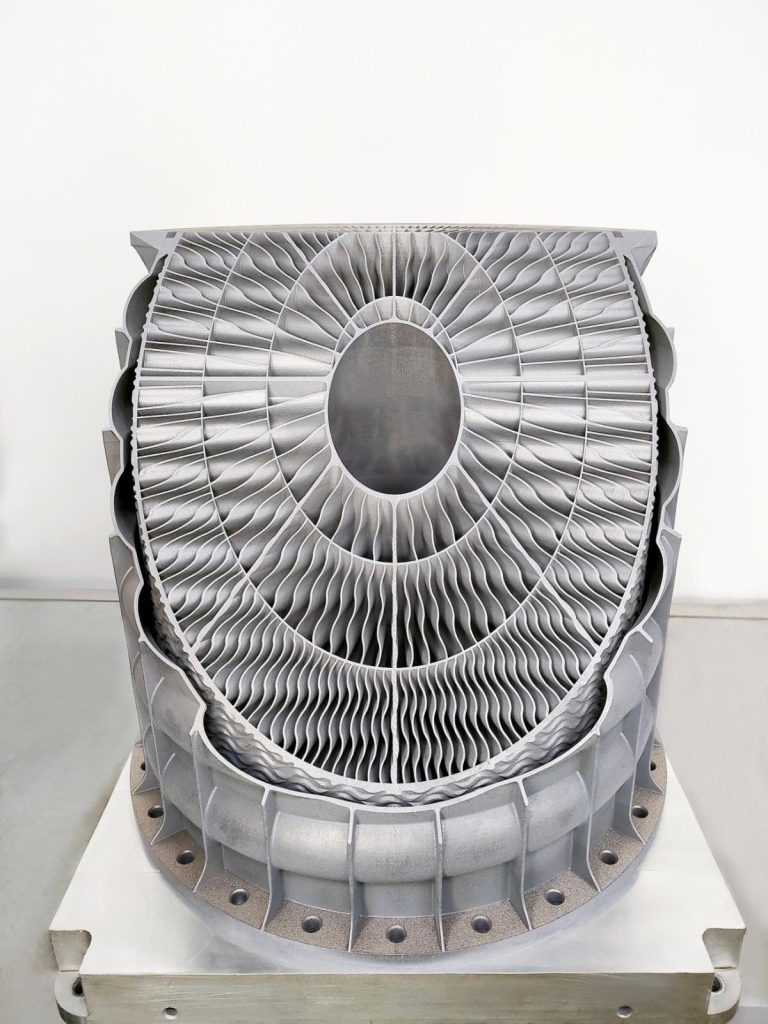 In-line Tube Shell Heat Exchanger
Material: Aluminum
System: FS421M-2
Size: 16.2″ x 16.2″ x 15″
We will have this impressive heat exchanger on hand during the Open House. Swing by to learn more about economical large-format metal printing solutions.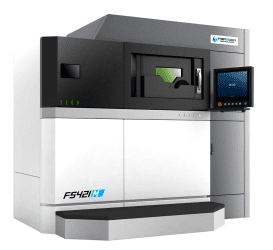 ---
Introducing Farsoon Technologies
We have received many inquiries about solutions to print in metal and high-temp polymers. We are happy to announce that Novastar now has those offerings through a new partnership with Farsoon Technologies. Farsoon manufactures a full line of both metal and polymer SLS 3D Printers that are open platform and work with a wide range of materials. Join us on the 2nd to learn more about these new offerings from Novastar.
AGENDA:
10:00am – 12:00pm – Coffee, Snacks, Applications & Materials Review
12:00pm – 12:45pm – Lunch & Networking
12:45pm – 2:00pm – Consultations with Additive Specialists
You are welcome to invite guests but please have them register independently so we have an accurate head count for lunch.
---
A Solution for Each Project and Budget
Farsoon Metal Printers
Metal Machine build envelopes range from
4.7″ x 4.7″ x 3.9″ (86 cu. in.)
up to 24.4″ x 24.4″ x 43.3″ (25,779 cu. in.)
The broad portfolio of metal materials include:
Ti6Al-4V – Titanium Alloy
TA15 – Titanium Alloy
AlSi10Mg – Aluminum Alloy
HX – Nickel Inconel Alloy
IN625 – Nickel Inconel Alloy
IN718 – Nickel Inconel Alloy
18Ni300 – Marging Steel Gr 300
316L – Stainless Steel
420 – Stainless Steel
15-5PH – Stainless Steel
17-4PH – Stainless Steel
CoCrMo – Cobalt Chrome Alloy
CoCrMoW – Cobalt Chrome Alloy
CuSn10 – Copper-tin Alloy
Farsoon Polymer Printers
Polymer Machine build envelopes range from
10″ x 10″ x 12.6″ (1,260 cu. in.)
up to 39″ x 19.7″ x 17.7″ (13,599 cu. in.)
The broad portfolio of polymer materials include:
FS3300PA – PA12
FS3401GB – PA12 Glass Bead
FS3250MF – PA12 Mineral Fiber
FS4100PA – PA11
FS3300PA-F – PA12
FS3201PA-F – PA12
FS3401GB-F – PA12 Glass Bead
FS3150CF – PA12 Carbon Fiber
Ultrasint PA11 ESD – ESD Additive
Ultrasint PA11 CF – Carbon Fiber
PPP 371/80004 – Thermoset
Ultrasint PP – Polypropylene
FS1088A – TPU
FS1092A – TPU
Ultrasint 88A – TPU
Luvosint X92A – TPU
Infiniam 8008 – TPC
PK 5000 – Polyketone
FS6140GF – PA6 Glass Filled
Ultrasint PA6 – PA6
Ultrasint PA6MF – PA6 Mineral Fiber
FS8100PPS-GF – PPS Glass Filled
Toraymill PPS – PPS
---
HP Additive Manufacturing
HP 5200 Series
The HP 5200 Series is the flagship of the HP line providing parts with excellent strength, surface resolution, and unrivaled throughput.
HP 5240W
The HP 5240 prints vibrant, ultra-white parts that will not yellow over time like other additive technologies.
These parts can easily be dyed any color and are perfect for consumer goods, and healthcare applications.
Coming Soon!
A new HP Product release is right around the corner. Stop by the Open House to speak with Additive Manufacturing Specialists from Novastar to learn more.