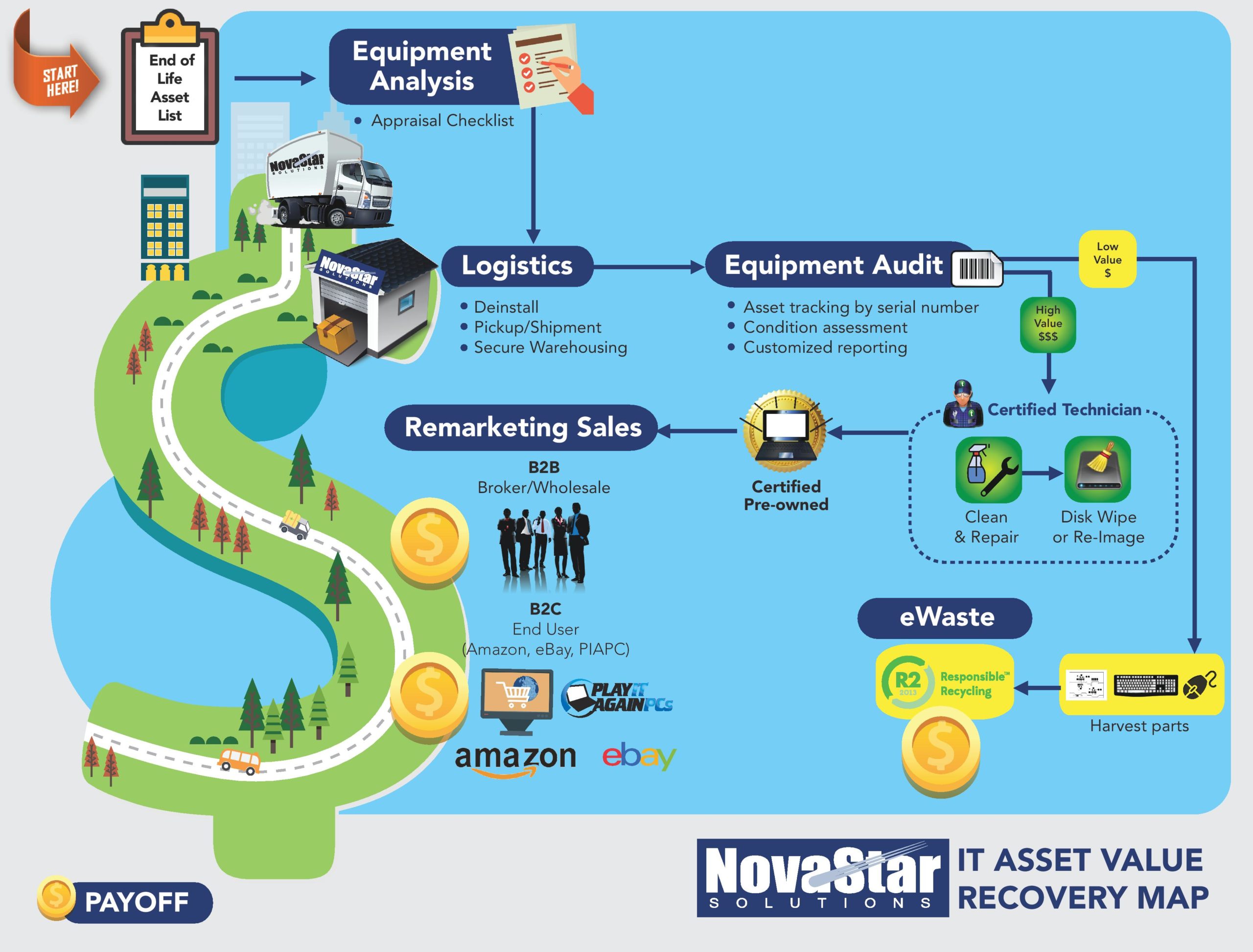 Understanding ITAM:IT Asset Management
What do you do when you manage 100's or 1000's of computers for your organization and they get replaced with shiny new ones? You could try to sell the old computers on your own, but how do you know what they are worth? What if they are broken or have some dents and dings? Is it safe to throw them away (No!)? How much will transportation and storage cost?
The best way to aproach it is to find a company that specializes in IT asset disposition (ITAD). That's a fancy way of saying they take care of computer fleet when they are no longer useful to you. There may be substantial residual value in your retired computers that can be optimized by having them refurbished and resold or donated to a non-profit. Perhaps you're better off harvesting the useful parts and selling them individually. Either way, you need to be certain that no one gets access to the data on the disk drives – you'll also need to ensure that they do not become an environmental hazard.
Businesses, financial institutions, schools and government agencies come to Novastar to recover value from their aging IT assets.  Novastar's experts access the value of retired PCs, tablets, copiers, enterprise equipment, etc., wipe or destroy the disks, refurbish the devices and re-sell them for your organization through direct sales and online ecommerce websites.   What cannot be sold is broken down for parts or environmentally correctly recycled. Every device is tracked and reported on.
Don't miss out on the value of your retired assets by painstakingly selling your equipment online, let NovaStar be the Solution to your asset disposition problems.