Farsoon's experienced material department has independently developed a portfolio of polymer materials. The open material and parameter policy has also allowed 3rd party material partnerships with many leading suppliers.
FS6140GF
Advanced Glass Fiber Filled PA6 Material offering excellent mechanical and thermal properties.
FS8100PPS-GF
Advanced PPS Material suits industrial application in high-temperature environment.
LUVOSINT® TPU X92A-1064 WT
Advanced TPU Material successfully tested for FLIGHT® Technology.
Ultrasint® PA6
Advanced PA6 Material suits a wide range of high-temperature applications.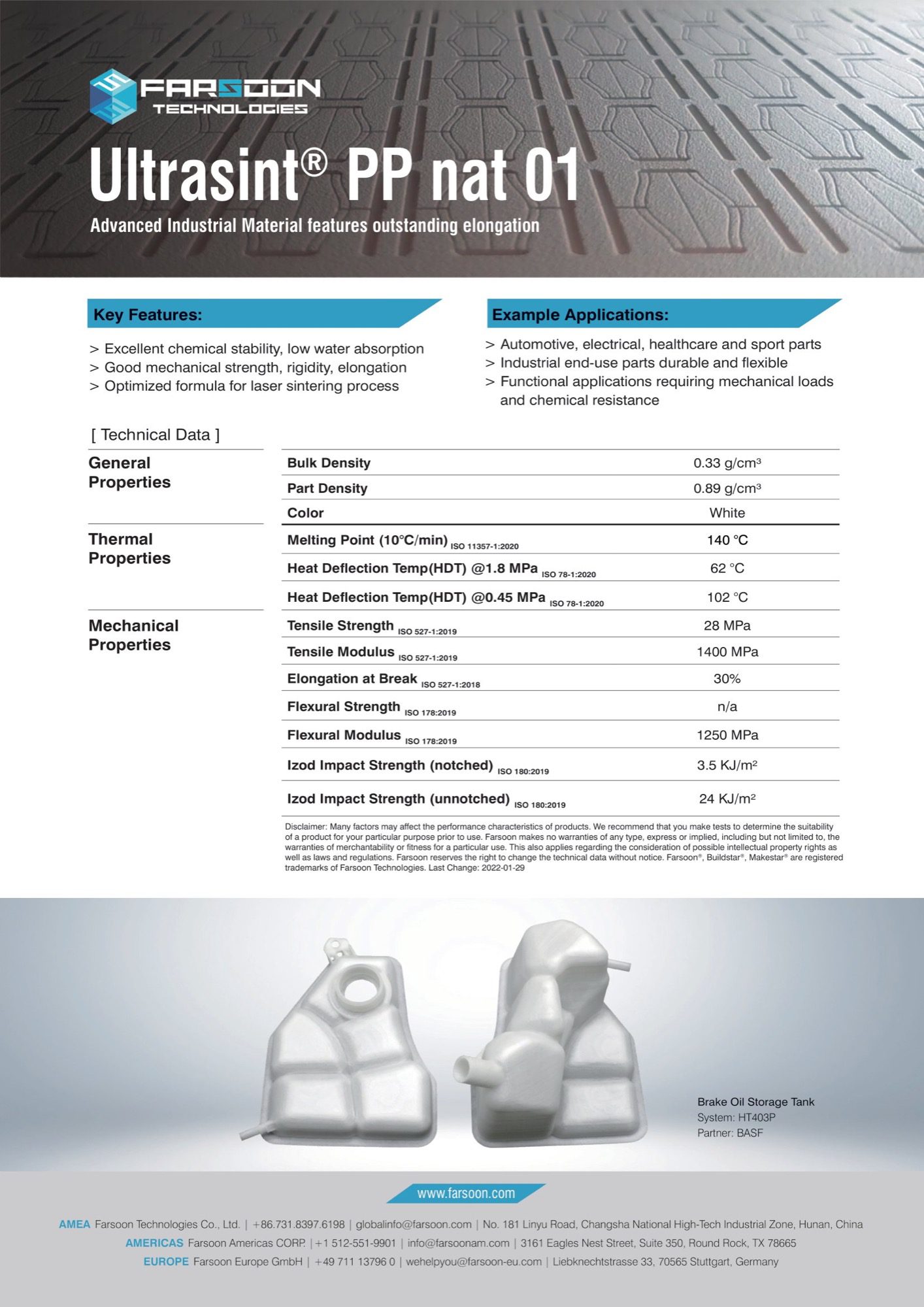 Ultrasint® PP nat 01
Advanced Industrial Material features outstanding elongation.
Titanium Alloy
Ti-6Al-4V
Titanium Alloy
TA15
Aluminum Alloy
AlSi10Mg
Nickel Inconel Alloy
HX
Nickel Inconel Alloy
IN625
Nickel Inconel Alloy
IN718
Stainless Steel
316L
Stainless Steel
420
Stainless Steel
15-5PH
Stainless Steel
17-4PH
Cobalt Chrome Alloy
CoCrMo
Cobalt Chrome Alloy
CoCrMoW
Copper-tin Alloy
CuSn10
Maraging Steel Gr 300
18Ni300
Farsoon 3D Print Applications
FAW-Volkswagen: Advancing Manufacturing Tool For Functional Prototyping With Farsoon Plastic Laser Sintering
Accelerating Innovation & Manufacturing on Key Functional Parts – Through Additive Manufacturing.
Welkin Reusable Lox/Kerosene Rocket Engine Manufacturing Powered By Farsoon Metal 3D Printing
Adopting Additive Manufacturing for the New Frontier
Falcontech: A Journey From Material Engineering To Large Scale Metal Additive Manufacturing
Scaling up Innovation & Manufacturing in Aerospace Industry – Through Farsoon Metal AM.
Emergency UAV Help Fighting COVID19 Powered By Farsoon Laser Sintering Technology
Advancing Development & Series Production on UAV Functional Modules –
Through Farsoon Additive Manufacturing.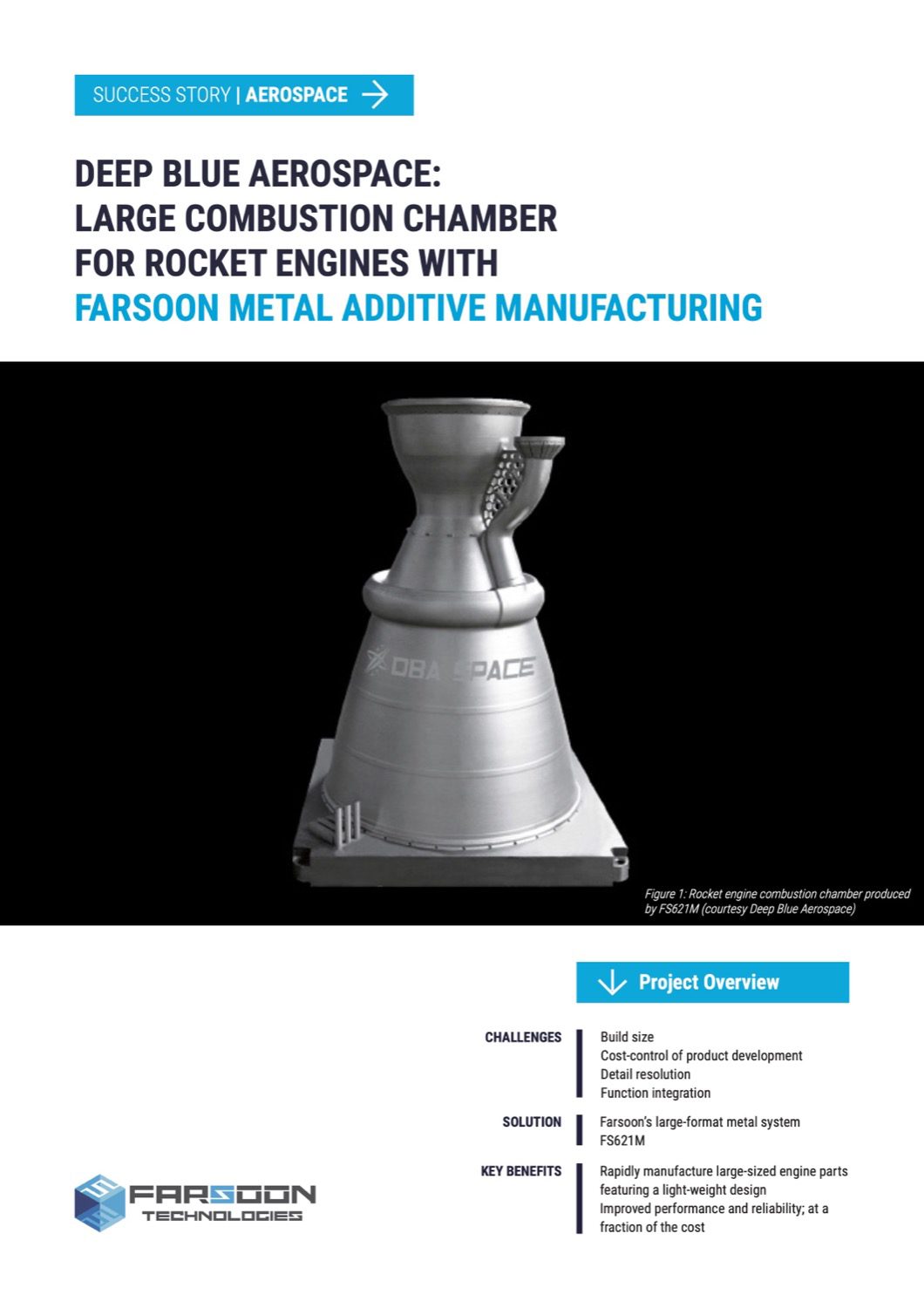 Large Combustion ChamberFor Rocket Engines With Farsoon Metal Additive Manufacturing
Large scale production -at a fraction of the time and cost Through Additive Manufacturing.
Combustion Chamber Flame Tubes With Farsoon Metal Solutions
Accelerating Innovation & Manufacturing on Aerospace Functional Parts –
Through Additive Manufacturing.
Questions?
Ask Us About Our 3D Printers
"*" indicates required fields